Team
Ogilvy
Overview
CDW is a leading provider of technology products and services for business, government and education. In the past several years the company has focused on changing a perception that it is simply a technology reseller.
During our research – particularly through social listening – we found that technology buyers especially gravitated to bloggers and online influencers. The client and our team became more certain of exploring this territory after seeing positive reactions to organic content about these people, interacting with them on social, and their mentions of CDW.
Approach
We created a social media sweepstakes titled #TechWeLove, using Pinterest as the primary channel. After vetting a large pool of technology influencers, we reached out to partner with a small group.
We asked three influential tech lovers to share their must-have CDW products (some of which they received for free) on our brand-new Pinterest boards.
Social followers could vote for their favorite collection of products, and be entered to win that entire board — worth up to $4,500. Two second-place winners walked away with a Logitech prize pack worth $250.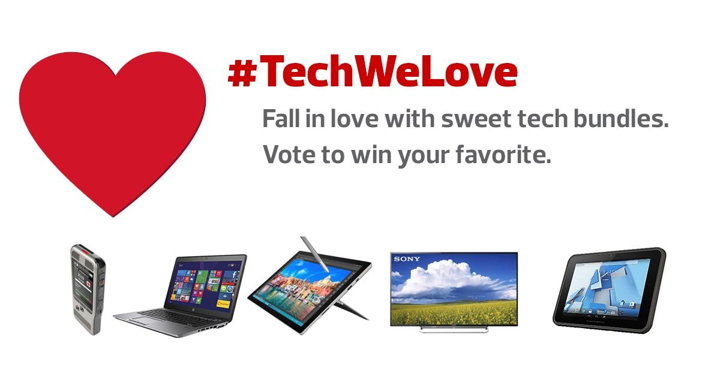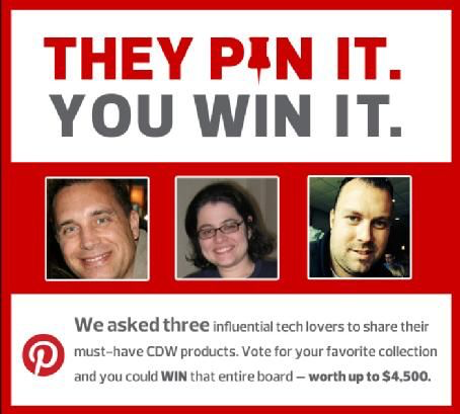 Results
The campaign's combination of organic and paid reach ultimately generated over $100,000 in new product sales.
The campaign was repeated, and its concept later extended into other routes including new influencers and giveaways (e.g. #TechsGiving). Some of these tech lovers were also invited as part of a larger, exclusive group to tour CDW's headquarters. The influencers then shared their experiences on their blogs and social pages.